Lyn Needham, Psychologist – Client Support coordinator
Details to follow




Gillian Blacket – Client Liaison – Client Support coordinator
Details to follow





Karin Rushin – Communications Officer
Karin does all her work for the SSN when not working in her busy admin job, taking care of our Facebook page, our website, and edits and submits the Village Pump articles. 
When it comes to media, Karin is our contact with the community. She updates our events on a regular basis to keep our website as a resource for our community. Karin lives locally, is married and mum to three wonderful children.
Position vacant – Events Coordinator
Details to follow



Keria Newman – Hamper & Gift Coordinator
Details to follow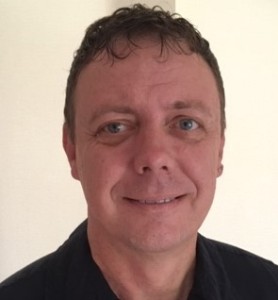 Paul Bew – Equipment Coordinator
Details to follow





Steve Parry – IT Coordinator
Steve is the IT Coordinator for the SSN. He started playing with electronics and computers in his early teenage years, and commenced his lifelong career in IT when he left school. Now retired, he keeps his love of technology active with the SSN!
Steve is the developer of the SSN online Drive Information System and the automated drive reconciliation system, plus many other automated systems. He also looks after the technology behind the SSN web sites. Steve also acts as the Privacy Manager for the SSN.
Joep Buijs – SSN Photographer
Details to follow





Nev Jewell – Handyman Coordinator
Details to follow






Peter McIntyre – Communify Car Coordinator 
As Manager of the car of our partner Communify he ensures the car is serviced, fuelled and clean to allow our community members to have a pleasant drive.  As well as all this, Peter does the most drives.  The chances of you seeing him in one of his many roles is high so give him a smile.
Peter has been a volunteer since he retired as an engineer.  Peter has 3 grown up girls with his wonderful wife Marilyn who is a member of the SSN Management Committee . Peter loves sport and supports the Broncos.  
Marilyn McIntyre – Database & Google Groups Coordinator and Drive Coordinator
Details to follow





Position Vacant – Gardening Coordinator
Details to follow. He organises all garden support when a community member is overwhelmed with the garden, such as after a hospital stay or after the passing of a loved one.  This support is a one-off only to ensure we are not in competition with our local businesses. Peter loves garden work so he is often the first to raise a hand to help.  
Position Vacant – Drive Coordinator
Details to follow




Robin Wright – In-home Coordinator
Details to follow



Keria Newman – Food Transport Coordinator
Details to follow



Karen Reid – Membership Coordinator
Details to follow




Position Vacant – Social Coordinator
Details to follow




Margit Rust – Brookside Drive Coordinator
Details to follow



Nettie Carroll – Friday Social Coordinator
Details to follow





Linda Harvey – Friday Social Coordinator
Details to follow




Josephine Frizza – Friday Social Coordinator
Details to follow